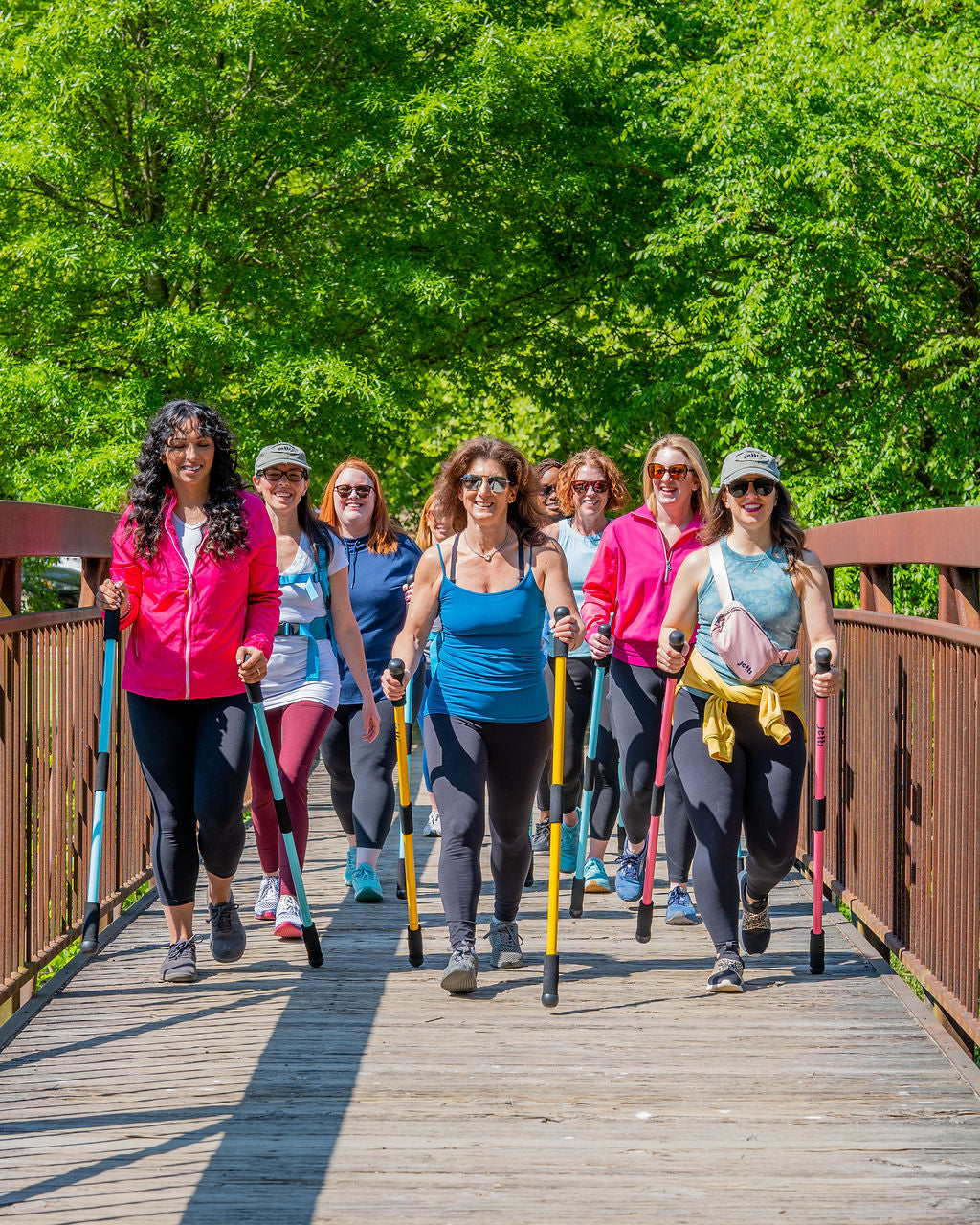 Become a Jetti Fitness Instructor
Jetti Fitness is the game-changing fitness program where connection and community come first. YOU can be a leader in the #JettiRevolution!


As a Jetti Fitness Instructor, you'll:
• Lead Classes: Coach Jetti Fitness classes beloved by celebrities and sweeping the Hamptons – even Al Roker's been spotted Jetti Walking!
• Create Community: Jetti Fitness creates bonds that connect and keep students coming back.
• Find Freedom: Teach wherever, whenever, and however you wish. Take your classes to the park, on a trail or in a studio. We'll give you the tools and teach you the foundational movements, but you'll have the freedom to take your Jetti business where you want.
Whether this is your first fitness certification or you are an established fitness pro, we promise you'll love it or it's on us!
Register Now