Fully-adjustable Jetti Pack with starter plate (7 lbs)
Regular price
Sale price
$88.00 USD
Unit price
per
Sale
Sold out
Get Stronger. Build Bones. Burn Calories.
Stronger Muscles:

Easily add strength training to your walk

Increased Caloric Burn: Get fit faster 'cause weighted walking burns more calories. 
Enhanced Core Activation:

Say hello to deep core muscles as your Jetti Pack strengthens even those you've never heard of

Improved Posture: Stand up straighter as your Jetti Pack aligns your shoulders up and back.
Better Cardio Vascular Fitness:

Gentle added challenge means overall improved heart health

The first weighted pack designed especially with a woman's figure in mind.

Made of the highest quality ballistic nylon – with steel in a super-secure pouch. Micro-adjustable shoulder, chest, and waist straps ensure a perfect fit.

Includes the 6lb steel plate for a total weight of 7 lbs. 
Limited Edition Pink Pack available in limited quantities. We'll be donating $8 from every Pink Jetti Pack sold to the Breast Cancer Research Foundation, a 4-star rated charity. Quantities of this special edition are very limited so get yours before it's gone!
Share
View full details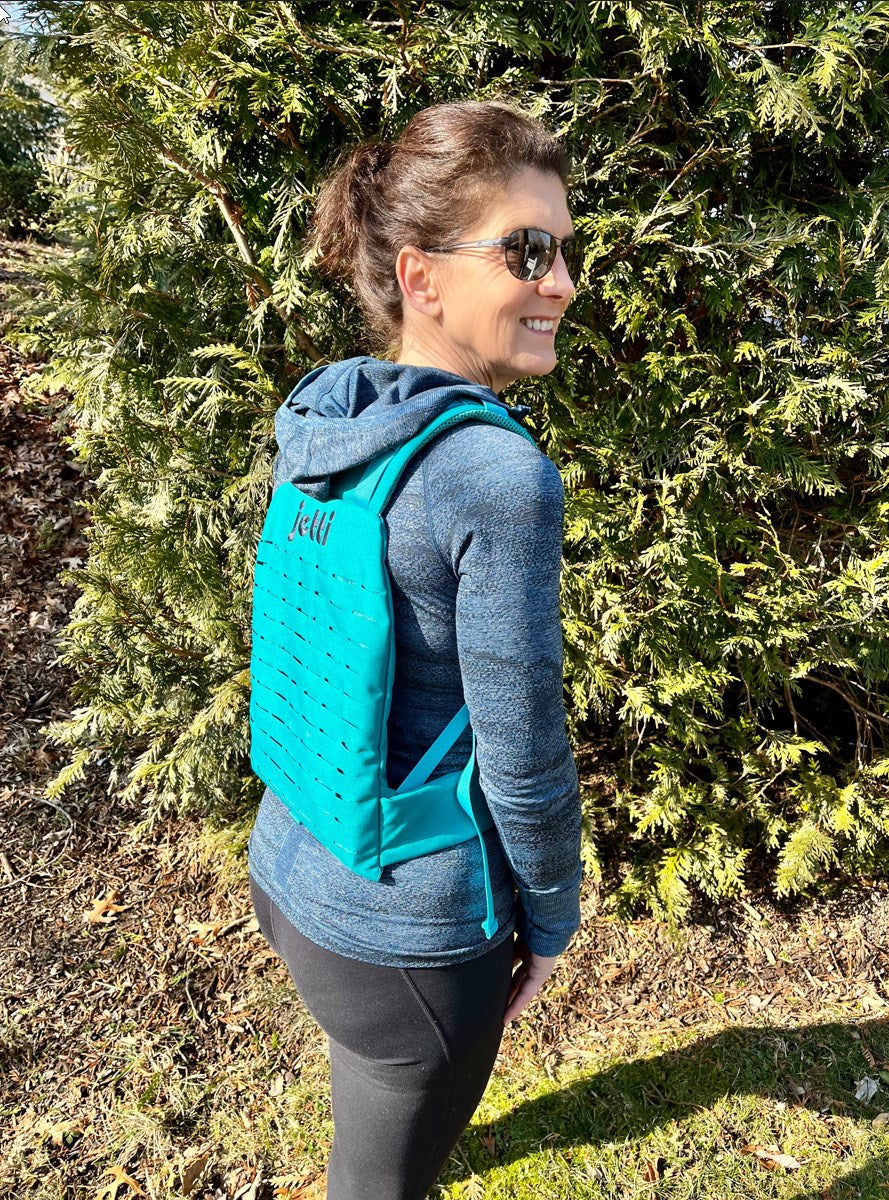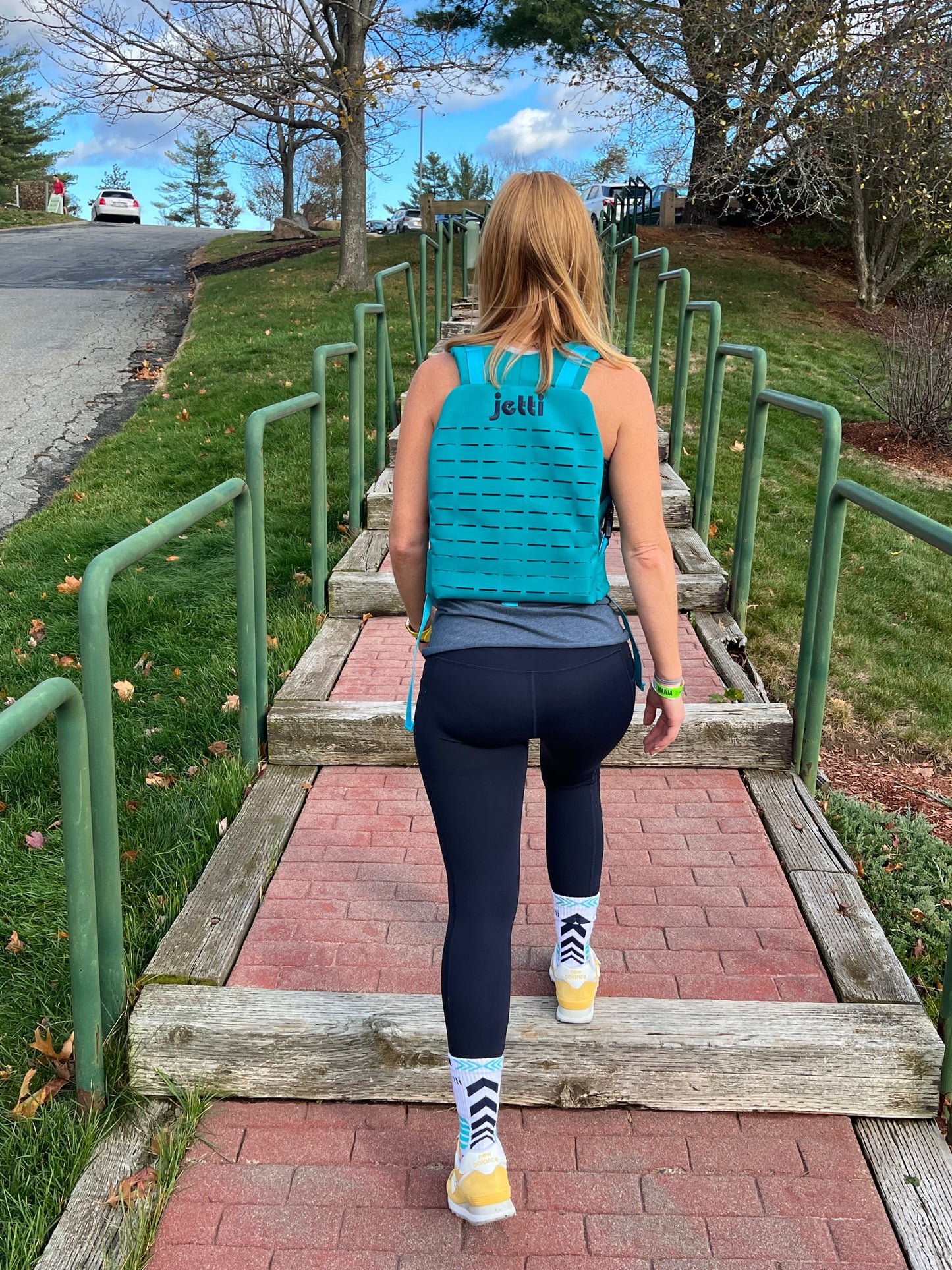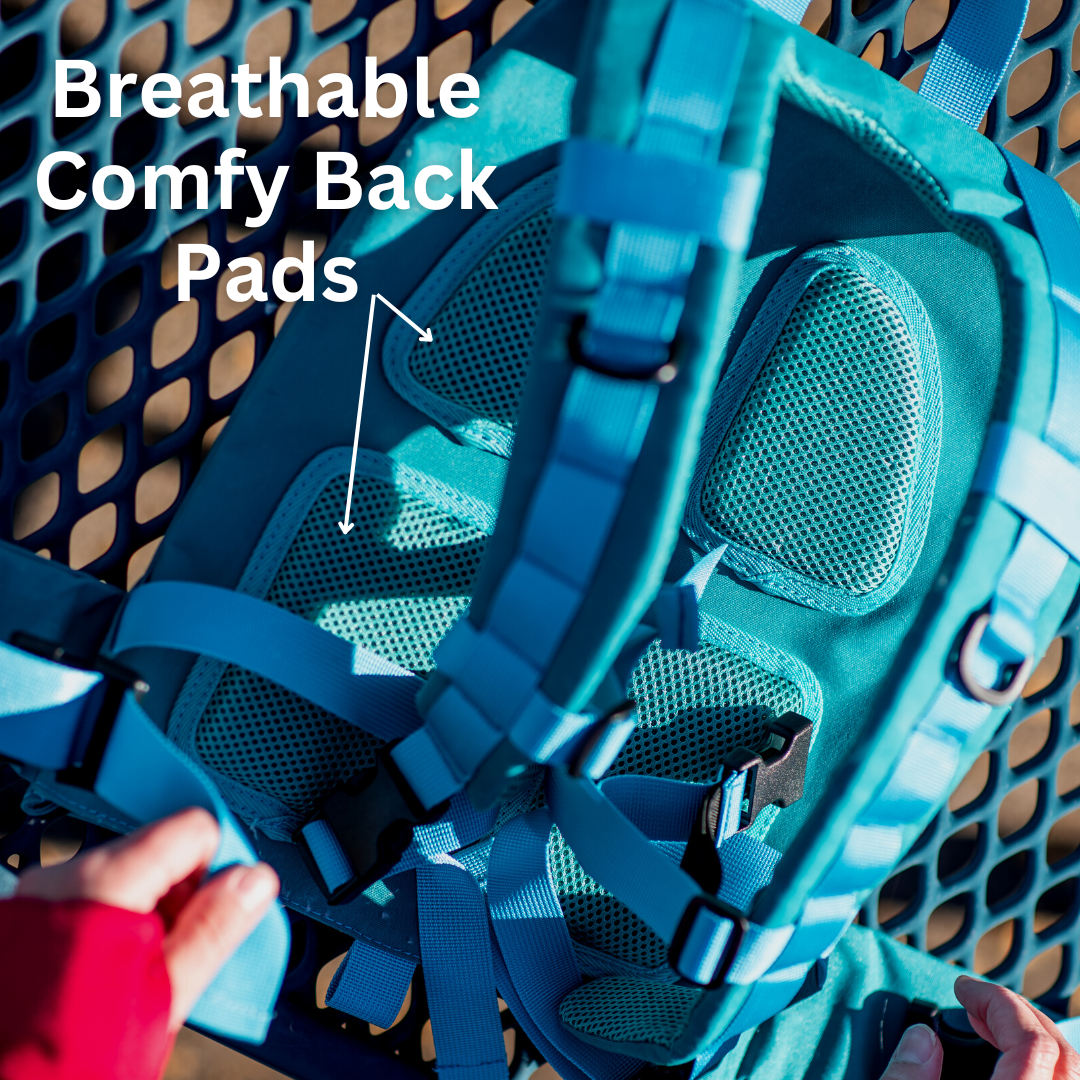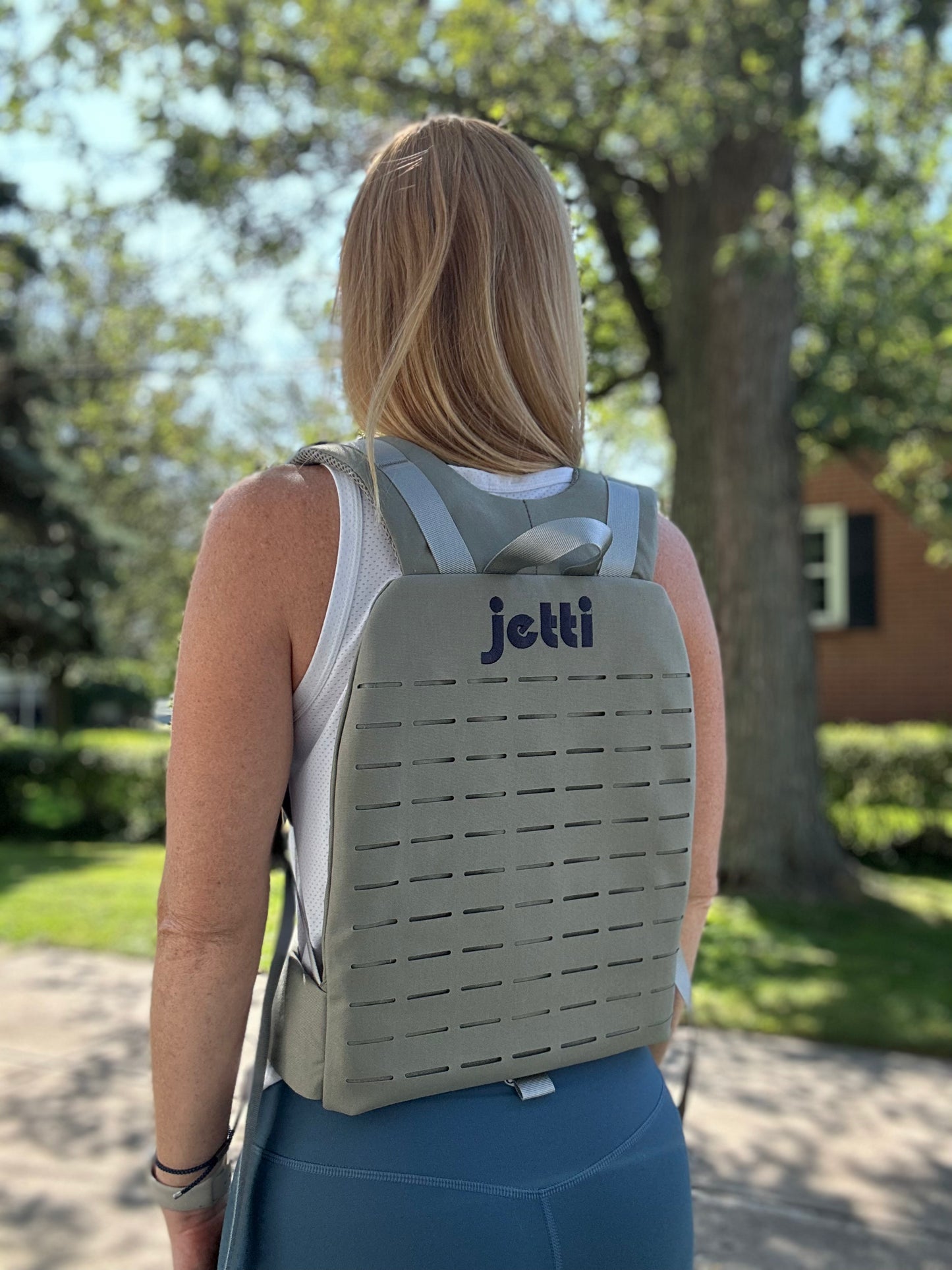 Jetti Pack F.A.Q.s
How much does a Jetti Pack weigh?

The Jetti Pack is thoughtfully weighted at 7 lbs, the perfect weight to build strength and burn more calories, without being a burden. Want more? Add more plates at 6lbs each to up the challenge.
What sizes are available?

Jetti Packs are one-size fits most. The waist strap adjusts from 29 to 50 inches.
How do I adjust the pack/straps?

Take a look atTHIS VIDEOfor a complete tutorial on how to properly fit the Jetti Pack to you.
I can't make the chest strap tight. What do I do?

That's fine! The chest strap is designed to keep the shoulder straps from sliding down, so as long as it is secure, that should do the trick.
Can I adjust the height of the chest strap?

You sure can! Because some like to wear their chest strap higher or lower than others, the positioning of the strap can be adjusted. Check outTHIS VIDEOto learn how.
How far should I walk with my Jetti Pack?

That depends on your level of fitness and strength. Always start slowly, but we recommend a walk that is no more than 50% of your typical walk. For example, if you normally walk 1 mile, start off walking half a mile while wearing your Jetti Pack.You can build slowly from there.
Can men wear Jetti Packs?

Absolutely, Eric wears his all the time! While the unique design features of Jetti Packs took women's shapes into account, they are suitable for most men, too!
Is a Jetti Pack the same as a weight vest?

No. While a weight vest can add resistance, they don't typically have the same posture-adjusting features/elements of a Jetti Pack because some of the weight is on your front. We've also found, for many women, weight vests can be pretty uncomfortable.
How do I clean my Jetti Pack?

Hand wash using mild soap and cold water. We do not recommend putting your Jetti Pack in the washing machine.
What are Jetti Packs made of?

Jetti Packs are constructed of 500D (that's the thickness and tightness of the weave for added durability) Cordura nylon. This material is easy to clean, resists abrasions, and is highly water, mold and mildew resistant.
Can I just use a backpack and add weight?

Yup, provided the fit is correct. But most backpacks are going to ride too low and any weight you put in it will typically sink to the bottom of the bag, moving the center of gravity to your lower back, which can create an unbalanced strain. Moreover, most backpacks will lack proper straps and padding. So while you can use any backpack to add load to your walk, Jetti Packs are better 'cause they are made to fit securely and place the load right where you want it.